Please note – Our shopping cart system was upgraded on January 1st, 2020. Any orders placed prior to that will not be in this system, nor will you have an account for them. If you need to look up an order placed prior to 2020, see this page instead or contact us and we can find it for you. Note we can also add your old orders to the new system upon request.
E-Book Download – The basics are shown below. For more help getting your e-book to your device, click here.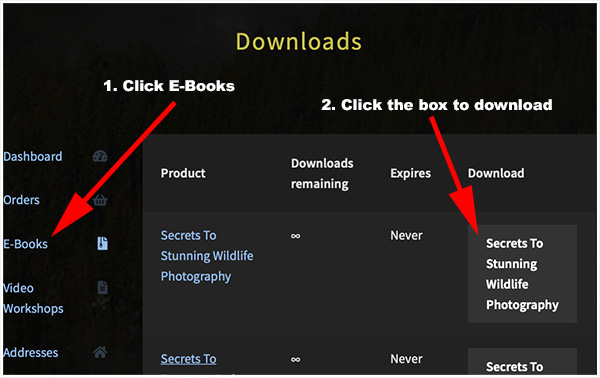 Video Workshops – Click the Video Workshops link and then the link for the course. The course will expand and you can click any link to view that part of the course.